Summary of results and trends for Norske tog AS in 2018
In 2018, Norske tog AS delivered on the key elements of the company's social function. Among other things, the company initiated the work to procure more energyefficient trains, preparations for the introduction of the ERTMS signalling system are under way and a basis for decision making has been drawn up for possible procurement of a maintenance system for continual monitoring of the trainsets.
Norske tog shall procure, own and manage trains on the Norwegian rail network. The company shall lease out railway vehicles on competition-neutral terms to train operating companies awarded contracts to operate passenger train services in Norway. The company shall assist the Norwegian Railway Directorate in reporting on materiel strategy and shall be responsible for the purchasing process for new railway vehicles.
In 2018, Norske tog focused on procuring bimodal trains for Traffic Package North, new locomotives and new local trains to replace Class 69 trainsets, which have an average age of 26 years. Norske tog has worked systematically and strategically to prepare for the introduction of the new ERTMS digital signalling system and to plan for the mid-life upgrade of 36 Class 72 trains, which are now over 14 years old. Ensuring progress and ongoing deliveries in the work on these milestones has been important for Norske tog over the last year.
Norske tog is posting net profit for the year of NOK 279 million (NOK 142 million), equivalent to a return on equity of 10.9% (6.3%). The company shall achieve a return on equity of 5% over time. The annual return on equity will fluctuate in line with the scope of planned investment projects. The Board of Directors expects a lower return on equity in the coming years due to the launch of major projects such as the introduction of the new ERTMS signalling system, purchase of critical components, mobile signal boosters to boost mobile signals inside trains, new train radios and hiring new diesel locomotives. Higher interest expenses are also expected in the next few years as a result of increased borrowing requirements to finance the above-mentioned projects as well as new local trains.
The company expects to increase revenue in the next few years thanks to continuing deliveries of the FLIRT trains. These will replace old trains and provide scope for planned growth. Option 5 was signed in December 2018, triggering regular deliveries of new trains up to and including 2022.
Economic developments in Norske tog AS
Norske tog is posting profit for the year of NOK 279 million (NOK 142 million). The operating profit is NOK 426 million (NOK 268 million).
Net cash flow from operating activities is NOK 1,156 million (NOK 269 million). Net cash flow from investing activities is NOK 842 million (NOK 1,134 million). The funds are mainly used to buy new trains. The company has working capital of NOK 1,955 million (NOK 188 million). The change in working capital can mainly be explained by lower accounts payable. A loan was taken up at the end of 2018 to redeem a loan of NOK 1,300 million at the start of 2019, and a prepayment of NOK 571 million was made on Option 5 of the Stadler contract. This resulted in a high figure for cash in hand at 31 December 2018 of NOK 2,300 million.
Including the profit for the year, equity was NOK 2,835 million (NOK 2,565 million). The equity ratio is 21%. Distributable reserves were NOK 435 million (NOK 166 million).
A decision was taken in 2018 to close the pension scheme with the Norwegian Public Service Pension Fund. Effective 1 January 2019, the company has a defined contribution pension plan for all employees; see also Note 13.
Pursuant to Section 3-3a of the Norwegian Accounting Act, it is confirmed that the financial statements have been presented under the assumption of a going concern. The profit for the year will be transferred to Other equity.
Norske tog's purpose is in accordance with the social function assigned to it by its owner, the Ministry of Transport and Communications. The company shall operate efficiently.
Norske Tog AS is 100% owned by the Ministry of Transport and Communications. The company is headquartered in Oslo.
Reporting on corporate governance
The Corporate governance report is appended to the annual report and financial statements and discussed by the Board of Directors.
Goals and strategies
Norske tog shall effectively facilitate access to a sufficient number of standardised and up-to-date vehicles, in line with society's demand for passenger transport by train. In this way, the company shall contribute to an integrated fleet of trains on Norway's railways.
Norske tog shall draw up plans to cope with capacity requirements and traffic growth for existing and future contracts. The company has drawn up a lease agreement that will form the basis for leasing vehicles to all train operating companies. Norske tog's vehicle strategy shall help to ensure standardisation and optimisation of trains and systems.
The company shall also act in an advisory capacity concerning factors at the interface between vehicles and infrastructure/workshops, and shall have leading expertise in the procurement of trains and systems. Norske tog shall at all times follow technological developments and have oversight of new technological solutions in the sector.
Internal control
Norske tog has a separate framework for internal control and has established internal control systems that cover its values, guidelines for ethics and corporate social responsibility, organisation, authorisation structure and steering documents. Risks within financial reporting are assessed through separate risk analyses.
Based on this, the internal control system is revised as required, in connection with revision of management documents, guidelines, procedures and key control matters.
HR, non-discrimination and the external environment Norske tog conducts an annual employee survey. Employee satisfaction achieved a score of 75 in 2018, up from 74 in 2017. In 2018, Norske tog's Board of Directors comprised three shareholder-elected members: two women and one man. Having a good gender balance in the organisation is one of the company's goals and shall be achieved by working systematically to recruit more women.
In line with its employee strategy, Norske tog works purposefully with the company's employees on skills development and engagement. The working environment is considered to be good, and a new employee survey is planned for 2019.
Sickness absence for the company averaged 0.7% in 2018.
There were no personal injuries as a result of defects or deficiencies in rolling stock.
Please refer also to the Corporate social responsibility report for Norske tog, which has been prepared in accordance with Section 3-3C of the Accounting Act.
In conjunction with the Norwegian Railway Directorate, Norske tog has drawn up a strategy for trains and procurements. The aim of the strategy is to be able to make a sufficient number of standardised and up-to-date trains available to the tenderers awarded future traffic packages.
A contract to purchase 50 trains was entered into with Stadler in 2008, with an option to purchase a further 100 regional and local trains. Option 5 between Stadler and Norske tog was signed in December 2018. The contract with Stadler is running according to schedule, and the final 25 trainsets will be delivered by 2022. This was the final option and takes the total number of trains ordered to 150. When the final delivery is made, Norske tog will have taken an important step towards standardising its fleet of trains, in line with both its social function and the company's vehicle strategy.
At 31 December 2018, Norske tog had taken delivery of a total of 105 trains under this contract. These trains have been well received and the quality is good. Norske tog looks forward to taking delivery of more new trains in the coming year.
The first competition for operation of a passenger train service, Traffic Package 1: South, took place in 2018. In October, the UK company Go-Ahead was awarded the contract for passenger transport on the Sørland Railway, Jærenbanen and the Arendal Railway, bringing Norske tog its second customer. For Norske tog, a new customer means the start of a new and exciting collaboration. The work to enable Go-Ahead to make the changes and adaptations they wish to the trains can thus begin. Norske tog shall serve as a useful sparring partner and ensure satisfactory deliveries within the available room for maneuver.
2019 offers many exciting and challenging tasks for Norske tog. There are a further two contracts to be awarded – Traffic Packages 2 (North) and 3 (West) – which could theoretically mean another two new customers. Traffic Package South is planned to start up in December 2019, something that will be a real test of the company's ability to deliver on its social function and the basic idea of the Railway Reform.
The Class 72 trainsets require a mid-life upgrade; this involves a total of 36 trains. Norske tog has applied for residual asset insurance for this investment, which must be approved this year for the company to be able to carry out the scheduled upgrade.
Norske tog's most substantial project in 2019 will be drawing up specifications of requirements and tender documents relating to the purchase of new local trains. These shall replace the current Class 69 trains, which have exceeded their technical lifespan. If Norske tog is to have new local trains available for 2024, the decision to procure new trains must be taken in 2019 so that contracts can be signed in 2020.
Norske tog is financed through borrowings in the international bond market. All existing bond loans have been taken up under the Euro Medium Term Note (EMTN) programme. "Green bonds" are an important trend in the bond market, and Norske tog will survey the possibilities of issuing this type of bond in 2019. Norske tog will continue to use the international bond market for future investments.
Financial risk
The company's activities entail different types of financial risk: market risk (exchange rate risk, interest rate risk and other price risk), credit risk and liquidity risk. The company's overall risk management plan focuses on the unpredictability of the capital markets and seeks to minimise the potential negative effects on the company's financial results. The company uses financial derivatives to hedge changes in interest rates and exchange rates. Additional information on the company's financial risk management is provided in Note 5 to the financial statements.
Norske tog takes up loans in the markets and currencies that offer the most favourable terms overall. Loans in foreign currencies are swapped to Norwegian kroner using currency swaps. Norske tog's objective is to minimise the foreign exchange risk in its treasury function. In other respects, the company has little exposure to foreign exchange risk, as most of its revenues and costs are in NOK. If major purchase contracts are entered into in a foreign currency, the foreign exchange risk is hedged at close to 100% for the duration of the contract.
Norske tog is exposed to interest rate changes. The company uses interest rate swaps to reduce the interest rate risk and to achieve the desired interest rate structure for its debt. Targets have been set that regulate the proportion of loans that shall be interest-adjusted for a twelve-month period, and for the fixed interest rate on the portfolio.
In accordance with the targets set, the borrowing requirement for the next twelve-month period shall be covered using free cash flow and established credit facilities. The company has a target for free cash flow of a minimum of NOK 300 million.
Norske tog focuses on counterparty risk in financial transactions.
Operational risk
Systematic analyses are conducted of operational risk and achievement of economic targets. Based on these risk analyses, control activities are established to reduce identified risks, including automatic controls, audits and follow-up extended analyses relating to particular risk areas.
Oslo, 14 February 2019
Annette Malm Justad
Styreleder
Anette Malm Justad
Chair of the Board of Directors

Marianne Abeler
Board member

Espen Opedal
Board member
Vidar Larsen
Board member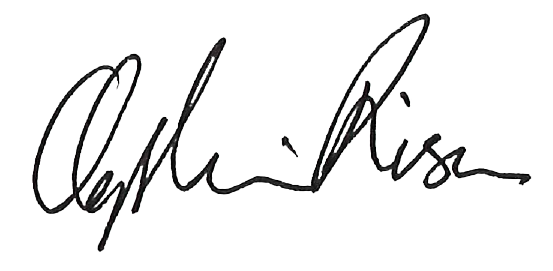 Øystein Risan
CEO
Top